Candy Crush Saga Level 105
Candy Crush Saga Level 105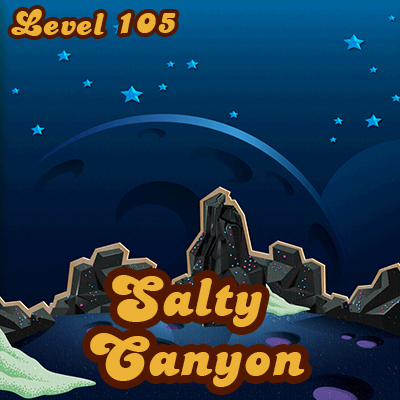 Watch our Level 105 online video tutorials on how to crush the candy.
Target
Clear all the Jelly and score 55,000 points in 35 moves.
Tips
30 moves to eliminate all the double Jelly in the corners and release the locked bomb makes or a tough level. Prioritize the bomb unlocking, then the removal, then focus on the Jelly in the corners. Striped candies are great for the corners.
Here is a walkthrough video for Candy Crush Level 105
Stars
1 star: 55000 points
2 stars: 105000 points
3 stars: 145000 points
Summary
Talk about a headache of a level. You have 10 moves to uncage the bomb and disarm it in the middle. Obviously that is where you need to start your focus. Don't think your done with bombs after the first because more are going to be rolling in. if you have no moves in the center around the bomb remember to crush candies below it as you could get a cascade effect that will uncage the middle for you.  After that it is a finish off the rest of the jellies game. You will need to have lots of special candies for this level. Sprinkles and stripes together will do you wonders. If you can get two sprinkled candies together by all mean do that as well.
Check out our Candy Crush Online Store. Or download the game now.
Candy Crush Saga Level 105
Comments
comments